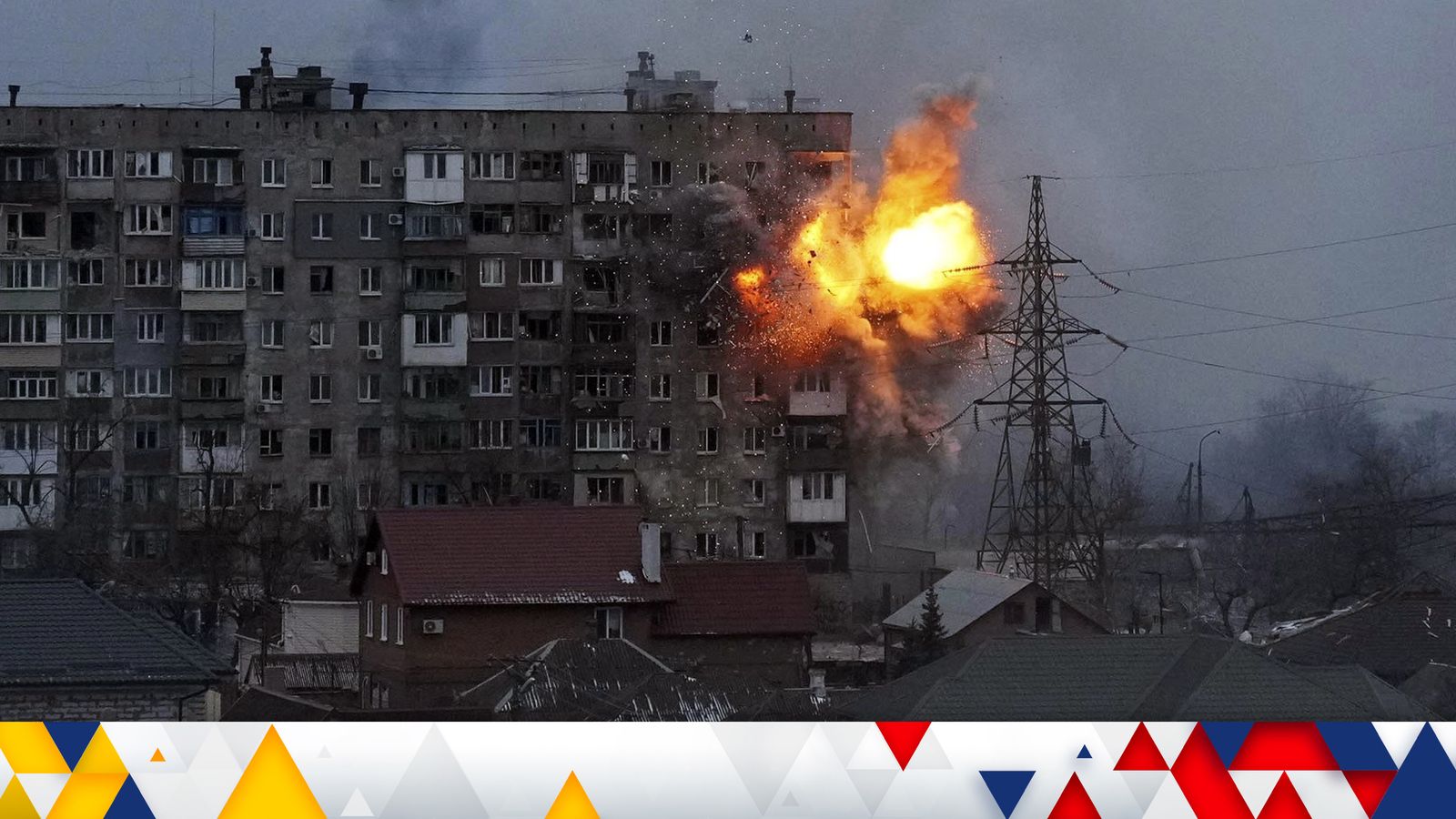 Ukraine-Russia Live Updates: Putin 'not yet ready to end war' after talks with France and Germany; Russian forces advance on Kiev | world news
'This is the worst punishment you can inflict on anyone': Survivor of Syrian chemical weapons attack
by Anna Botting, in Lviv, Ukraine
It is almost too traumatic for Heba Sewan to talk about how she survived a chemical weapons attack in Syria in 2013. She was working as a volunteer nurse in a field hospital, 20 minutes from Damascus, when the dawn attack occurred.
"At the hospital, it was a sight I had never seen before, hundreds of women, children and babies were fighting.
"They couldn't breathe, they were choking, with white stuff coming out of their mouths.
"I remember yelling at people to wake up.
"We gave them vinegar, because that's what they said on the internet, but it didn't work."
By mid-afternoon, she told us, in her first British television interview, the medical staff were collapsing.
"We totally lost our sight.
"Then we heard on the news that the people we thought were dead might not be dead, but might be sleeping, so we went back to the pit where we had put the bodies, trying to wake them up. It was a sight I will never forget.
"The regime didn't want the media to know about this, so missiles also hit the places where we had stored the bodies. People died twice that day."
Heba says she is "horrified" that the possibility of a chemical weapons attack on Ukraine is even being discussed.
"It's the worst punishment you can inflict on anyone.
"Ukrainians need to be educated on what to do if this happens. It's not like a bombing, it's unthinkable."
I asked her if she saw parallels between what happened in Syria and what is happening in Ukraine. It's not the same, she told me, it's the same.