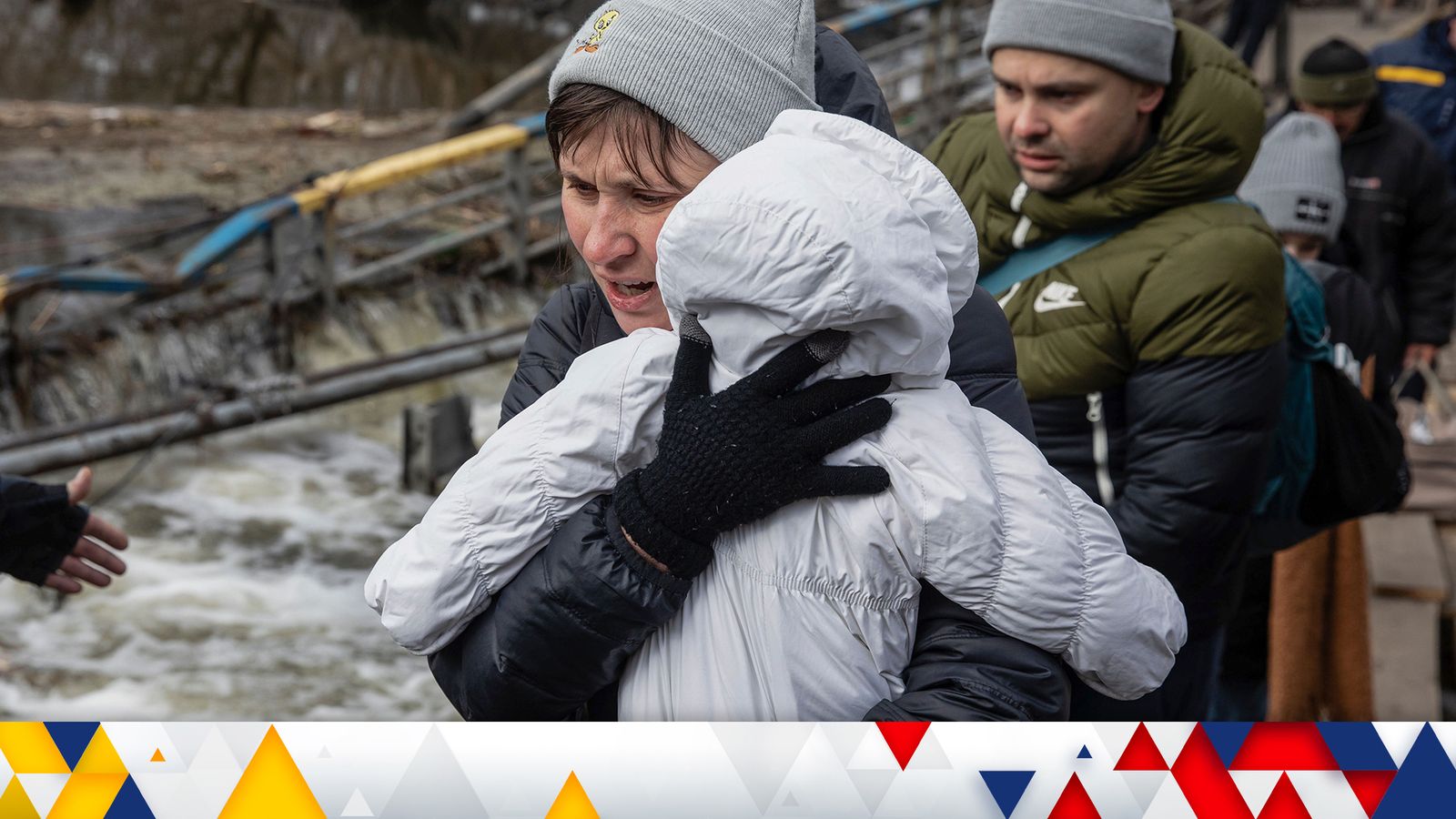 Ukraine-Russia Live Updates: 'Notable decrease' in Russian air activity – as Turkey-brokered talks between Lavrov and Kuleba begin | world news
Armed Forces Minister says Russia is committing war crimes and British soldiers should not fight in Ukraine
James Heappey, the armed forces minister, told Sky News that 'what you see on your television screens is a war crime', after a hospital was bombed in the southern city of Mariupol.
He said: "Western countries are working together to make sure this evidence is collected in the best way so people can be held accountable.
"But let's be clear – what Putin is doing is not a war between two armies. He besieged a number of Ukrainian cities and he waged a war against Ukrainian civilians."
Mr Heappey also confirmed that more defensive aid is on its way to Ukraine.
Regarding the reception of refugees, the minister said that the staff would be reinforced in Poland rather than in Calais, because it is the most active center "by far". He also confirmed that the Home Secretary was considering changing the visa process.
Mr Heappey also said serving British soldiers should not be absent without leave to fight in Ukraine, adding that it was illegal to do so.
"They will be in huge trouble" if they go to fight, he said.
"Now is not the time for people to go there, and the Ukrainians have made it clear that once you cross the border with the hope of fighting, you are there for good.
"So people who think they can go for a few weeks, take selfies, take pictures on Instagram, and then go home – that's not how Ukrainians see people who are going to fight for Brits shouldn't be I do."
It comes after the army confirmed yesterday that a number of British soldiers had left without leave and may have gone to Ukraine.