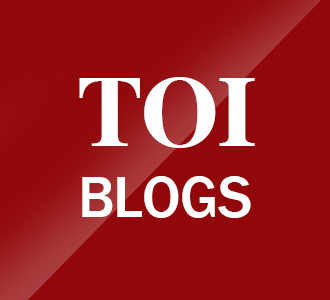 The vital cog between sellers and consumers today
From online retail to food delivery, the evolving market model continues to embrace new categories. In an ever-changing ecosystem, not only are buyers spoiled for choice, but sellers also have an expanded scope of business. E-commerce has transformed the way consumers shop in India. While the increase in internet and smartphone penetration in the country and the government's digital push have spread digital literacy, the pandemic has accelerated change. With people preferring to stay indoors to avoid the Covid-19 virus, more of them have been pushed towards online shopping. This has led them to turn to the internet even for essentials such as groceries and medicines, going beyond fashion and beauty e-commerce staples.
With e-commerce players successfully riding the wave of digital adoption in the country, the market has seen well-balanced growth. Today, it provides the right way for sellers to sell better and buyers to buy better. A report by GlobalData, a data and analytics company, indicates that the Indian e-commerce market is expected to grow by 21.5% to reach $74.8 billion in 2022. It also estimates that e-commerce payments in India is expected to grow at a CAGR of 18.2% between 2021 and 2025 to reach USD 120.3 billion.
A fair and democratic platform
An e-commerce marketplace is a fair and democratic platform, which allows both control and flexibility for both buyers and sellers. Focused on meeting the growing needs of sellers, a host of industry-first market policy changes and new capabilities enable an inclusive e-commerce ecosystem that helps drive growth, prosperity and empowerment of selling partners. . Some of these changes include improving the ease of doing business on the platform with new features such as 10-minute hassle-free onboarding, fast payment settlement cycle, guaranteed ROI on ad spend and the lowest return cost for successful sellers.
Moreover, among the many channels that major e-commerce companies have created over a period, commerce using social channels is the latest addition that further democratizes this space. Evolved tools such as reselling and community buying are making arrangements to reach a new set of consumers who have not hitherto been swayed by e-commerce. Management consulting firm Redseer pegged the reseller market in India at $600 million in 2020 and projected that social commerce will become a $7 billion opportunity by fiscal 2025. Current momentum and estimates of social commerce channels have laid a solid foundation for bridging the digital divide. and online retail.
Technology can be a great leveler and e-commerce businesses can help MSMEs improve their growth and profitability. Through analytics, sellers can also gain insight into consumer trends and preferences to help them manage inventory and sell better. For consumers, especially those who do not live in urban settings, e-commerce platforms are bridging the gap by using Indian-language interfaces and adopting the latest technologies to reach them regardless of their location.
Bridging a highly fragmented and dispersed supply and demand gap
The companies are expanding India's e-commerce market segment with industry-first innovations and by equipping MSMEs and vendor partners on their journey to strong and sustainable growth.
Backed by a low-cost logistics network and affordability programs, the companies are helping sellers grow their presence across the country. However, a highly fragmented market like India needs more. From payments to onboarding to cataloging, addressing some of the industry limitations sellers face in these areas can help them grow their business and keep pace with the needs of the modern consumer. Investing significant resources in learning and development to meet the needs of e-commerce sellers, wherever they are in their journey, can help bridge the knowledge gap and bring them up to speed.
Additionally, infrastructure support through fulfillment and sorting centers will help sellers benefit from the efficiencies of a technology-enabled supply chain. This will in turn have a ripple effect on job creation and related opportunities in the country. Even measures such as small instant loans with easy documentation and access to working capital can create an enabling environment for MSMEs and retailers to thrive.
As in any other sector, early industry policy changes and new technological capabilities are aimed at empowering sellers and consumers while promoting the growth of e-commerce in India. For example, a dedicated app for sellers to manage all aspects of their business using their mobile, which also allows easy listing and AI-based cataloging on the app itself, can help them gain visibility and reach consumers.
Exploit the maximum potential for a better market
Building digital and physical infrastructure is key to maximizing the potential of India's booming market. To this end, commerce using social channels has an advantage as it brings an even broader base of consumers into the digital fold. While e-commerce has made deep inroads into Tier 2 and Tier 3 markets, commerce through social channels is taking online shopping even further, into Tier 4 markets, where consumers have no fully experienced with e-commerce and therefore have not developed such strong confidence. in it like their urban counterparts.
E-commerce is the business model of the future – a model that enables continuity, growth, resilience and impact for businesses, as well as accessibility, affordability and convenience for millions of customers. A well-oiled market will certainly serve as a vital cog between today's ever-growing sellers and consumers.
END OF ARTICLE