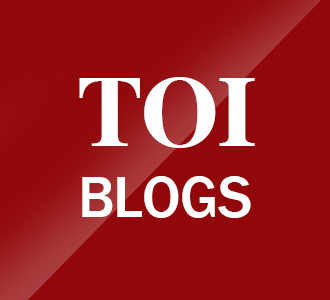 The miracle solution for success in digital banking
Digitization, a priority exercise, will open new doors to success in the banking sector. However, here's the catch: The approach must shift from an effort that simplifies a bank's administration and internal processes to a dynamic palette that delivers highly personalized experiences to consumers.
The internal focus on digitalization is undoubtedly a better way to meet consumer needs than traditional methods. However, banks need to significantly step up their efforts to meet individual consumer demands.
New era fintech companies are already very active on the digital platform and attracting digital savvy customers. If the banks want to stem this tide, they must move from being a "Digital Inside-Out" entity to that of a "Digital Outside-In" service provider.
In other words, banks need to offer more than traditional transactional banking solutions and improve their digital capabilities. In addition, these digital systems must integrate seamlessly with their offline touchpoints to provide the best phygital experience for banking customers. This will help them transform into "tailor-made financial hypermarkets".
Financial hypermarkets through hyper-personalization
A Deloitte report 'The Future of Retail Banking: The Imperative of Hyper-personalization November 2020, emphasizes: "Hyper-personalization is imperative for banks, enabling them to meet the manifest and latent needs of customers.
Hyper-personalization relies on a consumer-centric approach that leverages real-time data to deliver services, products and pricing tailored to their current and future needs, as well as their latent needs. This information is driven by behavioral science and data using artificial intelligence (AI).
Transaction banks envision a digitization opportunity that could be worth more than a trillion dollars. Prospects are the "digital natives" who will become financially active by 2025.
Some banks have successfully crossed paths and launched services like accounts receivable management, factoring, bookkeeping and cash analysis to SMEs. A few of them are also partnering with health insurers to enable consumers to pay their health bills.
Banks need to move away from tangible performance like credit allocation, capital management and operations and align their digital skills to achieve customer-centric indicators of success. These include factors such as technology preferences, product and service offerings based on the customer's financial situation, milestones in life, and family relationships, such as having young adult children or dependent parents.
This, in turn, will strengthen their brand, increase revenue, improve the financial inclusion of the target base and, most importantly, extend the lifespan of their relationship with customers.
The road between mass segmentation and hyper-personalization can be tricky, but banks need to be ready with their A-game. The first step is to collect crucial customer data, which needs to be critically analyzed using AI to provide insight into the customer's current context. The information thus derived can be used to personalize an attractive recommendation – cost, conditions, penalties, mortgages and bonuses. Armed with this tailor-made proposal, the relationship manager can present a convincing argument to the client, thus invoking the power of a digital-human hybrid model.
Hyper-personalization helps reduce the cost of accessing products / services to consumers, tailoring products / services to customer needs, reworking risk management methods and simplifying products. In short, it helps to have a 360 degree view of the consumer and send the right message at the right time.
The challenges of hyper-personalization
There are a few pitfalls along the way. One is to respond to a consumer's perception of being a "single user" who should receive personalized service.
Second, many banks are unable to effectively mine the gold mine of data they have, as the information is stored on different platforms and existing systems. The Need of the Hour is a simple solution that can seamlessly integrate and correlate various platforms and systems efficiently.
Banks must also take into account concerns about credibility and trust. They must constantly communicate to their customers on the reliability of their offers, update them and convince them of the range of solutions offered.
Initiation to hyper-personalization
The following areas can generate a robust hyper-personalization process. If used at full capacity, they can respond to critical customer requests for the "what", the "how" and the "why".
1.Data analysis
Granular consumer data can help banks break down their engagement strategy to fit different user segments. Banks can monetize the data they own by differentiating between actionable and non-actionable data. This can help them identify patterns of behavior, model the propensity of customers to buy a product, and deliver products / services in a timely manner to customers, whether they are a college student looking for a refinance loan or doctor looking for special interest rates.
2. Behavioral sciences
This allows banks to refine personalization by exploring, measuring and predicting consumer behavior. For example, a tech start-up may be offered an attractive business credit card with relevant benefits and services. Or a small business that needs quick funds can be targeted appropriately.
Here's another example to show how banks can leverage customer behavior patterns. A large bank uses AI to predict how customers like to redeem credit card points. This allows it to offer customers valuable personalized rewards that they are more likely to enjoy.
3. Ethnographic research
This answers questions about the "why" of customer behavior. Using ethnographic research, banks can collect data on observed cultural and social influences on customer behavior, rather than intentions as stated in surveys, and eliminate prejudices and beliefs about customer behavior.
4. Customer segmentation
Using tools like RFM (recency, frequency and currency) analysis, banks can categorize customers based on the likelihood of their purchase. For example, customers can be grouped based on user events, such as users who completed an "x" number of transactions in the last week.
5. Choose the right channels to communicate
Introducing digital services isn't just about piling up new digital touchpoints like email, social media, apps, websites, and electronic apparel. It's more about creating a hub that allows each of these channels to integrate seamlessly with each other and offline touchpoints for sharing data. Banks can then leverage this information to build meaningful conversations in real time. Whichever channel consumers choose to connect with their banks, they can build on their past commitments and engage in meaningful conversations with every service user.
When this happens, banks no longer go to the masses but go one to one, through the innovative and optimal use of digitization tools. This is where the success of banks in the digital world lies.
END OF ARTICLE