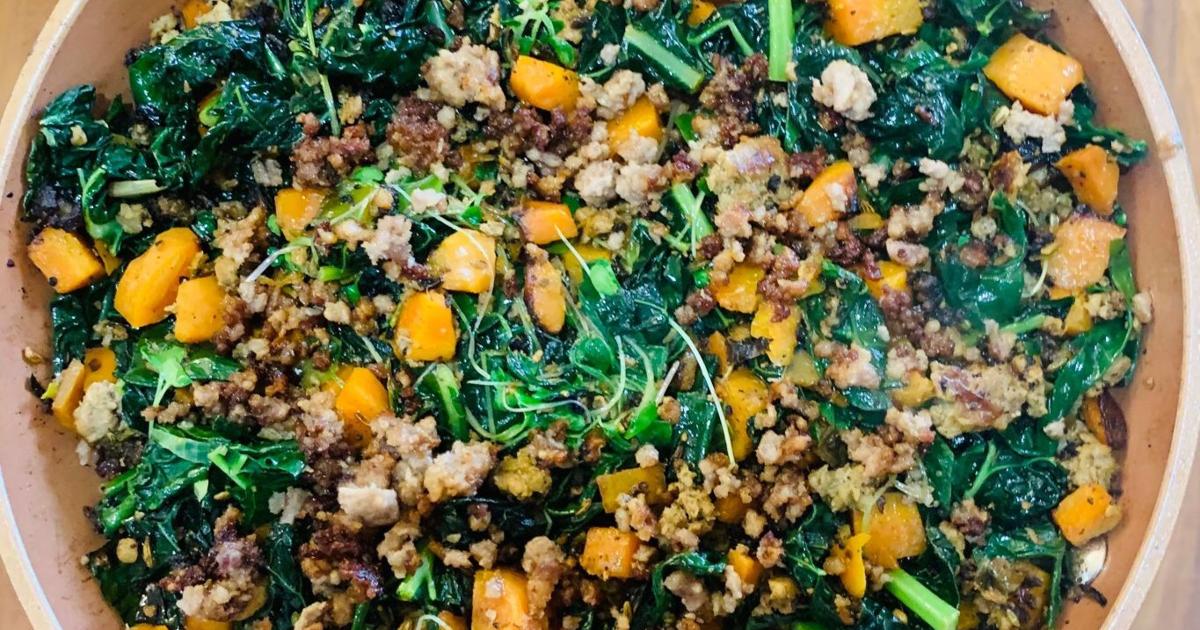 Starting a New Chapter with a Grateful Heart | To taste
It's not Thanksgiving, but my heart is full of thanks. You see, when I started writing for The New Company once a month in 2019, I had no idea where this adventure was going to take me.
When my first recipe post was published, I was working as a dietitian nutritionist helping people lower cholesterol, improve blood sugar, and lose weight. I loved working alongside people to help them achieve their health goals, and with nearly 20 years of experience I have to say I thought I was living the dream.
However, writing for the journal each month opened up a new passion for nutrition in my heart. My writing allowed me to tie together all my joys in a way that I couldn't do in a clinic.
For example, I was able to show people how to use local farm foods to prepare delicious and nutritious meals. Plus, I was able to incorporate my love for nutrition and wellness into every recipe. And to top off these passions, I also discovered my love for recipe development and food photography.
Each month I looked forward to writing, developing and photographing my next creation.
Because I started wanting my week to be published, I started a food blog. I also started an online community to nurture people who were also hungry for recipes, nutritional advice, and support to get traction for a healthier lifestyle. I even created an online nutrition course to help people learn how to harness the power of foods to reduce inflammation.
You see, when I started writing for The New Company, I had no idea where the writing would take me. I am full of thanks to the staff of the The New Company for giving me the opportunity to share each month with you, and also to do this self-discovery.
I never imagined that deciding to write once a month for the local newspaper would lead me to food blogging and starting an online nutrition business! However, here I am and find that my new passions require my full-time attention.
So, this being my real-time reality, this article will be my last for The New Company. I say goodbye because the newspaper was the springboard for me to embark on a new passion that opened up a new professional path for me. I am honored and grateful for the lessons learned from writing for the journal.
I also want to thank the readers who have supported me along the way. Thank you for appreciating my work and taking the time to make my recipes at home. It has been an absolute joy to serve you in this way during this season. May the food from the farm continue to help you thrive.
Elizabeth Ray is a Registered Dietitian Nutritionist with a Masters in Health Promotion. Her Instagram handle is @farmersmarketnutritionist and she has an active Facebook community found at Farmers Market Nutritionist. She can be contacted at [email protected]
Elizabeth Ray is a Registered Dietitian Nutritionist with a Masters in Health Promotion. Her Instagram handle is @farmersmarketnutritionist and she has an active Facebook community found at Farmers Market Nutritionist. She can be contacted at [email protected]