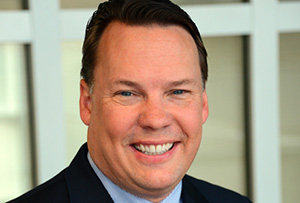 Russian-Ukrainian conflict could lead to price hikes and global supply disruptions
Patrick Penfield is a professor of supply chain management practice and director of executive education at the Whitman School at Syracuse University. He explains below how the Russian-Ukrainian conflict could trigger major problems within the supply chain and lead to double-digit inflation in the United States. The material below can be quoted directly. Professor Penfield is also available for interviews.
Penfield says:
"Unfortunately, the horrific Russian invasion of Ukraine will cause more supply chain issues in 2022.
"Russia and Ukraine account for 30% of global wheat sales, 80% of sunflower oil and 20% of global corn sales. The global wheat harvest in 2021 was the smallest since 2002, which would lead to higher prices. In addition to the foodstuffs produced by the two countries, Russia is the world's second largest oil producer and Ukraine supplies 70% of the neon gas used in the production of microprocessor chips. If both countries are unable to supply these products, gas prices could reach record highs at the gas pump (over $5.00 per gallon) and the lack of neon gas production from Ukraine will further impact the availability of microchip processors and increase microchip delivery times to over 52 weeks.
"Failure to have these products from Russia and Ukraine in the supply chain will lead to disruptions in global food, electronics and automotive supplies and price increases. If the invasion of Ukraine by Russia lasts through 2022, we will see double-digit inflation in the United States and continuing problems throughout the global supply chain.
For more information or to schedule an interview, please contact Daryl Lovell, Media Relations Manager, at [email protected] or Keith Kobland, Media Relations Manager, at [email protected]