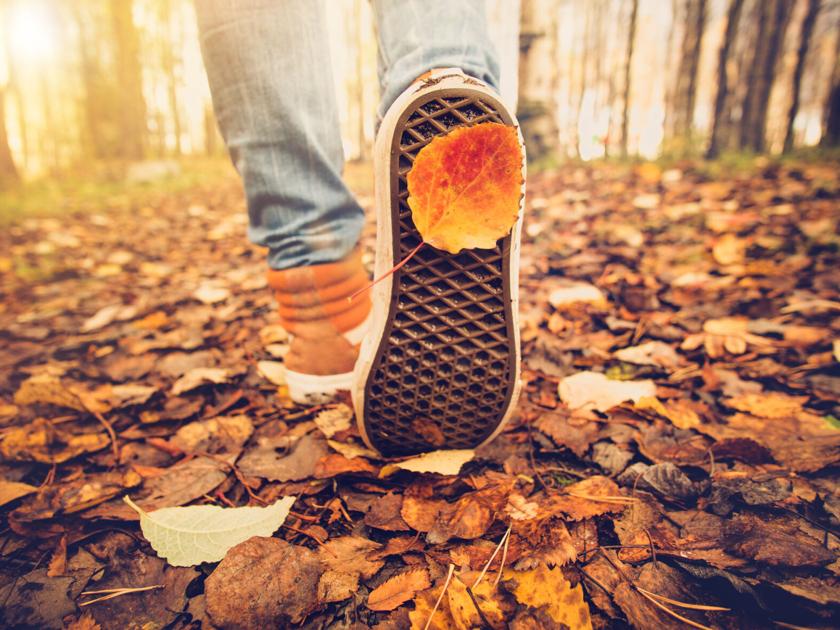 Reduce stress this fall | The heart of the farm is the family
Soon the time zone will "drop" and we will see the days get shorter and the nights get longer. For many of us, this small change makes us feel both energized and uncomfortable. People like routine and a sense of predictability. We have less anxiety and stress when we can preview what is to come. An extra hour in the day, even if it's a gift, can disrupt our sleep patterns and disrupt our routines.
The change of seasons seems to present opportunities for our personal schedules to change as well. Winter means preparing for cold and harsh weather conditions. Spring can mean adding more outdoor tasks to our to-do lists. Summer brings vacations and other events to add to our schedules. The transition from summer to fall is no different, especially if you have kids that you've sent back to school. Fall is a particularly good time to reassess these schedules and our time management techniques.
How can we organize our time to reduce stress and feel more in control? Here are some ideas to try:
• Keep a calendar of your family's events. If you're carrying a smartphone, try an online calendar. An online calendar can be shared with your family so that everyone can receive alerts at the same time. If you use a paper calendar, keep it somewhere where all of your family can easily see it. Keep a small tablet near the calendar so you or your family can write down their reminders for the day to stay on track.
• Plan meals in advance.(Experience has taught me to start by planning one week at a time. Maybe in a few months I will be able to plan an entire month at a time, but I'm taking baby steps.) week that you plan to cook a full dinner. Choose a meal for each day. Make sure you have all the ingredients in your pantry or refrigerator, and make a grocery list for items you don't have. Let your family know what the meal plan is by posting each night's dinner on a chalkboard or on your family calendar. Use recipes that you know how to cook, that your family loves, and that you know the prep time for. Some people have great success preparing their weekend meals for the week ahead. (Check out the easy recipe below that you can make ahead, reheat, and serve on a busy weeknight.)
• Create a to-do list.Write down what needs to be done each day. Tasks such as collecting prescriptions, making an appointment with an ophthalmologist, shopping, taking the dog to the groomer… everything takes time. Try to combine tasks like picking up grandchildren from soccer practice and stopping for prescriptions on the way home. Perhaps you are dividing up the work with other family members, for example while you are mowing the garden, another family member is emptying the dishwasher. Celebrate accomplishment by marking to-do list items as they are completed.
• Stick to a constant bedtime and wake-up time.Set an alarm to start a routine for getting ready for bed just like you do for waking up each day. Taking the time to relax your mind and body could help you rest more effectively each night. Use this time to read to your children, prepare items for the morning, read a good book, or meditate. This will set the tone for resting and recharging your batteries. Taking care of yourself is just as important as taking care of others.
• Stay the course.Creating new habits can take weeks. If you have the best intentions of using your meal planning board every night this week, but you're just too tired to cook and end up ordering takeout, try again tomorrow. Be patient with yourself if you can't be as efficient with your time as you planned.
• Take the time to have fun.When you have an opportunity – planned or unplanned – to have a little fun, take it. We can plan vacations, events and parties. But if you are lucky enough to fly a kite with your child, take a walk with your spouse, or enjoy a sunset, then do it. Nothing better than an impromptu lunch with a friend or a trip to the florist to cheer us up.
Whether it is with a change of time zone or season, these transitions offer us great opportunities to set our sails, adjust our schedules or create new routines. Being flexible and open to new ways of doing things keeps us fresh and energetic throughout the year.
Sonya Ryan Nace is a Penn State Extension educator and Nutrition Links supervisor based in Dauphin County.