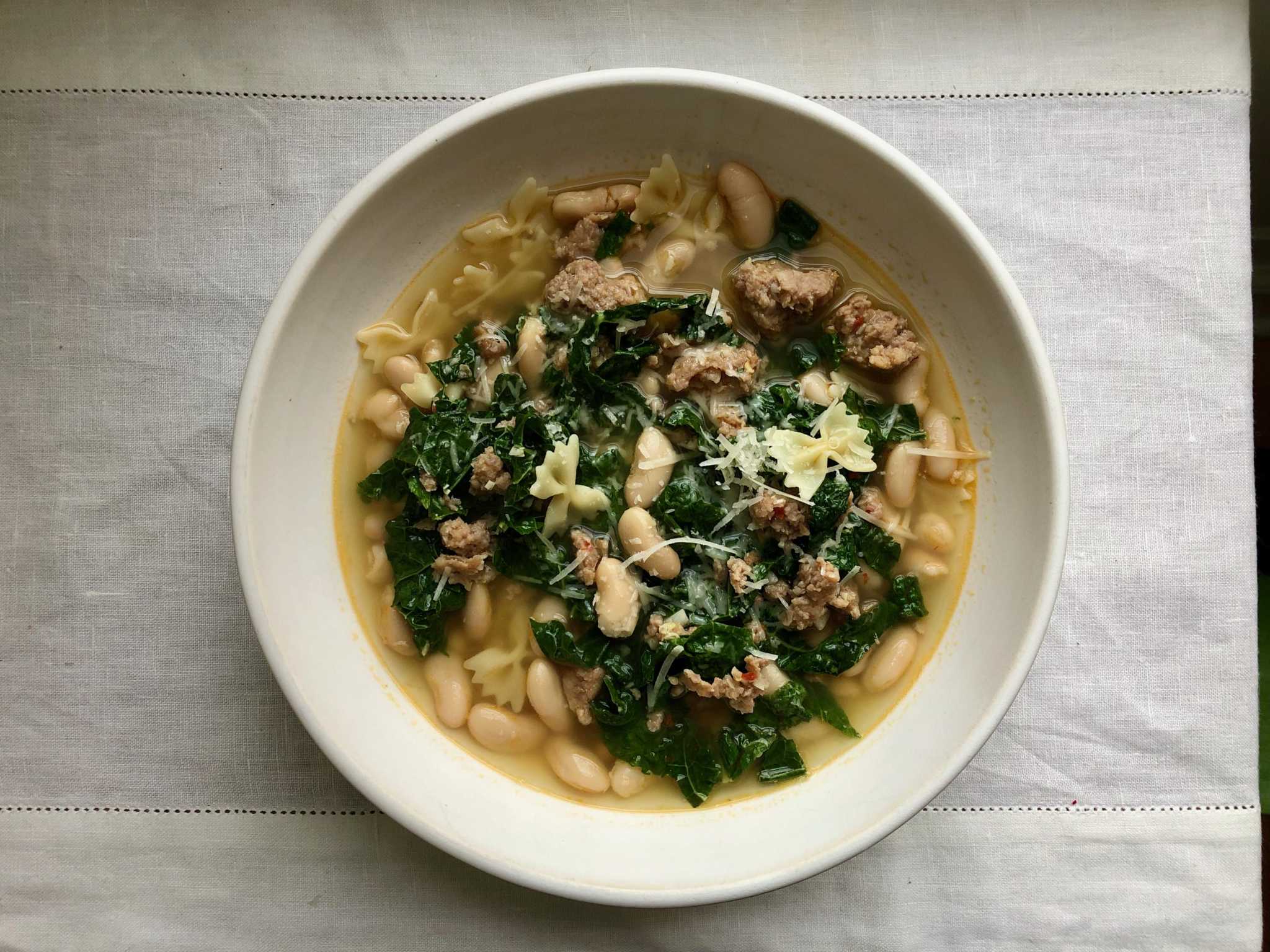 pasta, sausages and white beans
Recently, I heard an expression that stayed with me: In the cold, we warm ourselves. What else can we do, when weather, illness and boredom combine to make this start to the year a little less sweet than we hoped?
On a recent gloomy day, I went to the kitchen at the appointed time to start dinner. When you don't have a meal plan, it helps to have a pocket recipe, a dish you can combine with things you have on hand that taste greater than the sum of its parts. This recipe is one of them, and every time I make it, it gets the biggest compliment from a family member: "I could eat this every week!" Often we do.