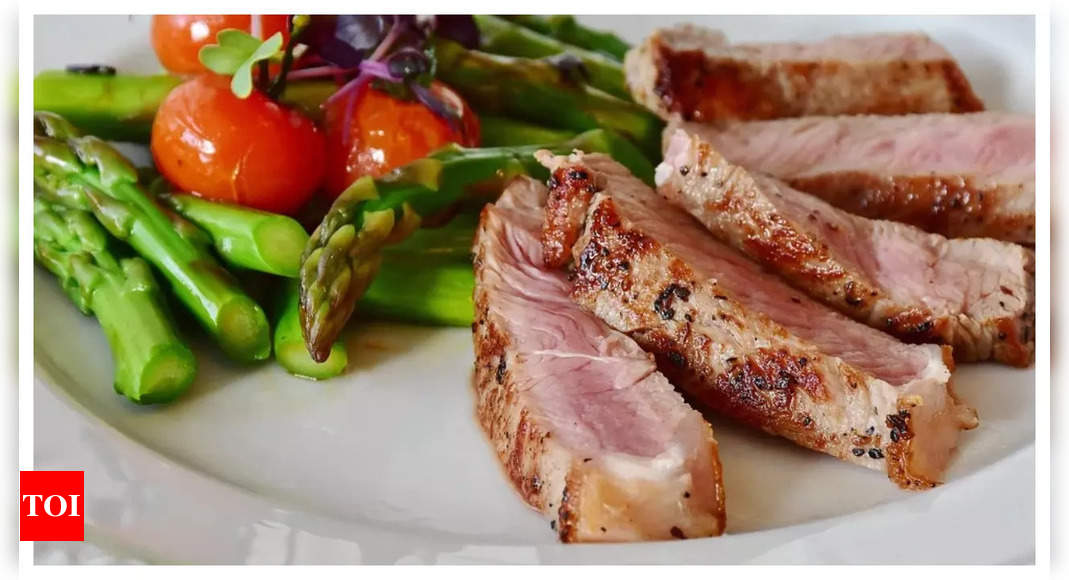 Indian cricket team's new diet is controversial as BBCI promotes halal trends on Twitter
When it comes to the healthy lifestyle of athletes, a balanced diet plays a key role. While vegetarian diets are rich in nutrients, many players follow non-vegetarian diets that feature many variations of meat like pork, beef, chicken, and mutton. According to the latest reports, the Indian cricket team is following a new diet that excludes pork and beef in all their forms, and only certified halal meat is allowed for consumption.
Recently, BCCI started promoting Halal (#BCCI_Promotes_Halal) on Twitter.
According to a report released by Sports Tak, the revised diet of the Indian cricket team will not include pork and beef in daily meal plans.

The new menu will include an all-day counter, mini stadium lunch, lunch, teatime snacks and evening dinner.
According to experts, players will need to pay special attention to their eating habits, especially meat products, on a daily basis, as the new diet changes the way they consume meat.
As soon as the news surfaced on Twitter, users began to respond. Check out the reactions:
One user wrote: "According to reports, @bcci has started a new diet that is all halal meat! But the question is what is the relationship between health and halal? Forcing non-Muslim communities to buy only halal products is an affront to the religious freedom of the majority.
Another user wrote: "We asked BCCI what are the advantages of Halal (Took) meat over hygienic meat !! We are also interested in knowing the father of this diet.
Describing the concept of Halal, one user wrote "Halal, a religiously discriminatory practice that promotes differentiation between Muslims and non-Muslims! Halal which makes it an explicitly discriminatory practice on the religious level just like untouchability! But @BCCI Why do you put so much emphasis on Halal ".
"The Halal process makes it an explicitly religiously discriminatory practice, just like untouchability, because it can only be practiced by a Muslim man. Non-Muslims are denied a job at a halal company, which is inherently Islamic practice, "another user wrote.
What do you think of this change in diet by BCCI? Share your thoughts in the comments section.
Courtesy of thumb image: Pixabay