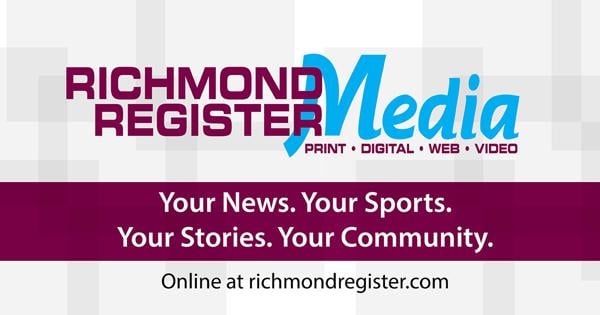 Board Approves $362 Million Budget, Lewis Diaz Steps Down as Chairman | New
On Tuesday, the University of Eastern Kentucky's board of trustees approved the 2022-23 fiscal budget and accepted the resignation of Lewis Diaz as chairman of the board.
The Regents passed a budget of $362 million for the 2022-23 financial year, including a 1% tuition increase.
The council also passed a 3% increase in residential housing rates; according to Barry Poynter, senior vice president and treasurer of EKU, this increase is contractually required by the established partnerships. A 3.5% increase in meal plan prices was also approved; like housing rates, this increase is also necessary.
"All [meal plan] the contract provision requires 3.5% escalation," Diaz said.
Despite these increases, said EKU President David McFaddin, students are paying less than in the past to attend college.
"With the tuition and fee schedule and housing schedule being proposed to the board today, the total cost of attending Eastern Kentucky University, with what is about to be approved or proposed for approval, would represent a 4% reduction in total cost of attendance since the pre-pandemic period," McFaddin said.
The Board of Regents also approved a 2% salary increase for faculty and staff, effective for the coming year. The estimated expense for the increase is approximately $2 million.
Diaz announced his resignation as chairman of the board, effective June 30, at the end of the meeting.
During his stance, Diaz said, a number of goals were at the forefront of his mind. During his tenure as Chair, many accomplishments were made, including improved relationships among Board members.
"One of the biggest accomplishments of the past few years has been that as a council, we've just formed some great partnerships," Diaz said. "Great partnerships among board members, great relationships, opportunities to come together with a common purpose to move EKU forward and change the trajectory of the university in a positive way."
Diaz, who was named to EKU's board in August 2016, was named chairman in early 2019.
"When I came to the board, we were in the process of a massive redevelopment of our campus and that concluded, and it seemed to me at the time, that with those assets comes a great responsibility to use them to maximize the number of students we serve with it," Diaz said.
Diaz spoke about increasing student diversity and the overall importance of diversity, equity and inclusion to the board.
He also noted "the power of words" and the importance of ideas.
"If we just talk about things, they somehow manifest. It's simple ideas that turn into action, and we have some really good people on this team who can turn our ideas, our suggestions into actions," Diaz said.
Diaz went on to express pride in the progress made in faculty and staff innovations, including the Board's creation of the Innovation Fund.
"We encouraged faculty and staff to come up with ideas that could generate a return or generate a patent and we invested in people, and we trusted them to manage the process and asked them to bring us the idea and help us invest in you," Diaz said.
Regent Michael Eaves, who was sworn in in May 2021, will take over as Chairman of the Board from July 1.
Diaz will continue to serve on the board of directors of the Federal Home Loan Bank of Cincinnati, a position to which he was elected in January.
During Tuesday's meeting, the board also paid tribute to EKU student athlete Ahmed Jaziri and his recent NCAA men's steeplechase first-place title win. Jaziri's victory at the NCAA Outdoor Track and Field Championships, held on June 10, broke EKU's record and won the title for the world's second-fastest hurdle race time. history of the conference. Jaziri is expected to compete in the World Athletics Championships in July.
"This trophy means a lot to me because when I look at it I remember all my hard work, the hard work we've done this year," Jaziri said.
The Regents also honored outgoing Student Government Association President Jenna Grace Smith for her impact on EKU, and she thanked them for the opportunity to hold the position.
"I just wanted to thank you all, my family, my teachers and my friends," Smith said. "It was truly one of the best years of my life, and I can't even begin to count the number of unforgettable opportunities and memories I created in this role."
Smith, who plans to pursue her master's degree at EKU, leaves her post to President-elect Paige Murphy. Murphy, a rising junior majoring in history education, will serve alongside vice president-elect and cybersystems technology specialist Travis Pendygraft.
The next board meeting is scheduled for Friday, September 16.